Past Events
MARCH 23, 2017
SC 137
7:00 P.M.
Joel W. Vanhoose
Assistant Director of Admissions & Recruitment
University of Pikeville - Kentucky College of Osteopathic Medicine (KYCOM)
Osteopathic medicine is one of the fastest growing health professions, with one out of every five medical students enrolled in a college of osteopathic medicine.  Learn more about the profession and the requirements to be a licensed Doctor of Osteopathy.  
February 18
HBSP DAY
Science Center
9:00 A.M. to 1:00 P.M.

Carol Dozier, President and CEO of King's Daughters' Health
Carol has over 30 years of healthcare experience and began her career as a registered nurse.  She was named President and CEO of King's Daughters' Health in 2103 moving from Ivinson Memorial Hospital in Laramie, Wyoming. In Wyoming, she was able to facilitate a financial turnaround bringing the hospital from operating losses to an over 14% margin.  Carol obtained her undergraduate degree from Purdue University and her MBA from Indiana Wesleyan University. 

Also featuring: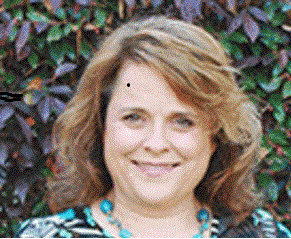 Dr. Victoria Shirley, King's Daughters' Health
Dr. Shirley is Board Certified and is a member of the American College of Osteopathic Obstetricians and Gynecologists.  She earned her medical degree from the University of Osteopathic Medicine and Health Sciences in Des Moines, Iowa.

Dr. Michael Israel, King's Daughters' Health
Dr. Israel graduated from the Indiana University School of Medicine. He is a board certified internist and specializes in Family Medicine and Internal Medicine.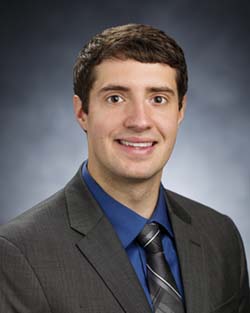 Christopher Tookey '12
Chris is a 4th year medical student at Southern Illinois School of Medicine. His special interests include sports medicine and home visits for underserved patients. He plans on going into Family Medicine.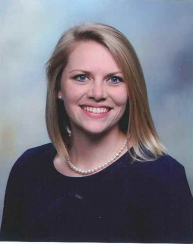 Stacey Lankheit Stivers '13
Stacey Lankheit Stivers grew up in Covington, Kentucky. She majored in biology and minored in theology and biochemistry at Hanover. Currently she attends University of Kentucky College of Medicine and is in the process of applying for a residency position in obstetrics and gynecology. 
Wednesday, Jan. 18
6:00 P.M.
Science Center 137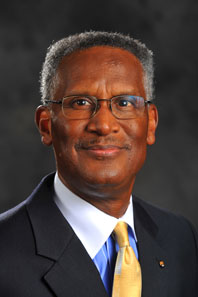 Dr. Hewitt "Ted" Matthews, Vice President for Health Sciences and Dean of Pharmacy at Mercer University in Georgia, will make a public presentation on Wednesday, January 18, at 6:00 pm in SCI 137.  After earning degrees in pharmacy at Mercer University and pharmaceutical biochemistry at the University of Wisconsin, Dr. Matthews returned to Mercer as a professor and was appointed Dean of Pharmacy in 1990.  Under his leadership, Mercer established programs in physical therapy, physician assistant studies, public health (B.S. and Ph.D.), and a doctoral program in pharmacology.  He was named Senior Vice President of Health Sciences at Mercer in 2014 with oversight of the School of Medicine, School of Nursing, School of Health Professions, School of Pharmacy and Mercer Medicine.  He is recognized throughout the United States as an entrepreneurial health care leader and educator as well as a motivational speaker for students interested in the health professions.
Thursday, Nov. 17
7:00 p.m.
Science Center 137
AN EXCELLENT HEALTH PROFESSIONS PANEL DISCUSSION!!

An important part of the HBSP experience is the opportunity to learn about specific  health care professions from current practitioners.
Join us to hear from (and ask questions of) the following professionals: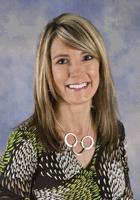 HOLLY ROBINSON is a pediatrician at KDH in Madison.   She received her medical degree from IU and is a Fellow of the American Academy of Pediatrics.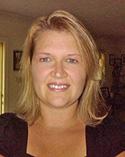 MANDY WILSON is a Nurse Practitioner in Internal Medicine at King's Daughters' Health.   Many holds a degree from IUPUI.
PETER PREOCANIN is well known on the HC campus as a staff member and coach, but he is also a member of the King's Daughters' Health rehabilitation staff.  He received his physical therapy degree from McMaster University in Hamilton, Ontario, Canada.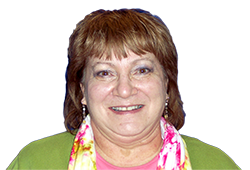 KAREN BUCHANAN is the Public Health Coordinator at Jefferson County Health Department.  She will share what a career in public health involves and the many different aspects of life that are touched by public health servants, from disease prevention to food safety to disaster preparedness.
Thursday, Oct. 20, 2016
7:00 p.m.
Science Center 137
IF I KNEW THEN WHAT I KNOW NOW.................
Featuring Celia Menke '17, Mackenzie Spicer '17, Marian Orozco '17, and Ana Zapata '17
First-year students are invited to join four current senior students to hear their perspective on what they wish they had know as a first-year student about classes, application processes, text preparation experiences, clinical experiences, how to spend summers, and the College itself.  
Thursday, September 21, 2016
7:00 p.m. 
Science Center 137

SO YOU WANT TO BE A PT or OT
Join Professor Bryant Stamford to learn more about the fast-growing careers of physical and occupational therapy.
Topics covered will include:
what is PT / OT and how do they differ
where the jobs are and what you are likely to be doing
a historical perspective of the field
the level of competition for slots in graduate programs
typical program pre-requisites
the evaluation process - typical  admission requirements
undergrad majors that can lead to PT / OT
typical clinical learning experiences
possible ways of helping to finance PT school
April 7, 2016
7:00 p.m.
Science Center
Room 137
How to LOSE Your Medical License



JULIE GOFF REED '97
Executive Vice President
Indiana State Medical Association

Formerly the general counsel for the ISMA, Julie will share interesting and sometimes bizarre stories of medical malpractice - how people who worked hard for their medical license ended up losing it, and what they had to do to earn it back. Although you're working on your path now to achieve that medical license, you definitely need to attend this session and learn what NOT to do down the road!
March 31, 2016
7:00 p.m.
Science Center
Room 136 Captain Casie Saxion, a captain in the U. S. Army and a physical therapist, will be on hand to explain the U. S. Army's Health Professions Scholarship Program. This program offers significant medical school scholarship benefits to students who may be interested. Refreshments will be served.
March 12, 2016
9:00 a.m.
Campus Center
Committee Dining Room HBSP students interested in allopathic medicine, osteopathic medicine, or pathology are invited to have breakfast with Aaron Tobian '98. Space is limited and RSVP is required. Aaron Tobian completed a combined M.D. and Ph.D. program at Case Western Reserve University. During medical school, he was elected into the Alpha Omega Alpha Honor Medical Society. He is a board certified physician and Associate Director of Transfusion Medicine at Johns Hopkins Hospital in Baltimore, Md., and an Associate Professor of Pathology, Medicine and Epidemiology at the Johns Hopkins University School of Medicine and Bloomberg School of Public Health. In addition to receiving awards for his work, Tobian has lived or worked in five developing countries; established an international HIV research program; and his research led the American Academy of Pediatrics to change its policy statement in support of male circumcision. He has also authored more than 100 peer-reviewed research articles.

Saturday, February 6, 2016
HBSP Day
9:00 a.m. - 3:00 p.m.
Science Center

Agenda Items for the Day:

Workshop on finding your place in the health professions - which career is right for you?
HBSP enrollment for all students interested in a health- or medical-related career
Health profession panel and Q&A with

Kristen Davis Cooper '08 - Occupational Therapist
Erin Giordano '10 - Nurse Practitioner
Van Hoang Morin '08 - Dentist
Emily Abernathy Bell '02 - Physician
Thomas Lisle - local Optometrist

Lunch and presentation by Hannah Woebkenberg '05



A Studio Art major at Hanover who went on to medical school at IU, then to Emory University where she completed her Emergency Medicine Residency. She is now an ER physician and an artist.

AdviseStream portfolio-building software presentation
Internship panel
How valuable is an internship, and how do you go about getting one?

January 28
7:00 p.m.
Science Center
Room 137


Dan Kallenberger, Assistant Director of Admissions, Marketing and Recruitment for Marian University College of Osteopathic Medicine, will discuss opportunities in the field of Osteopathic Medicine.

November 19, 2015

11:00 a.m.

Thom Mayer '73

Horner 102

Health Sciences/Concussion Research

As the medical director of the NFL Players' Association, Dr. Mayer has been heavily involved in changes to NFL concussion treatment policies. He chaired the Mackey-White Traumatic Brain Injury Committee and has testified on NFL head injuries before the House Judiciary Committee of Congress.

3: 00 p.m.

Camp Riley/Bradford Woods Recruitment

Lynn Hall 120B

Representatives from Camp Riley/Bradford Woods will be here to provide information on Riley Camp, a summer camp for children with physical and cognitive disabilities

7: 00 p.m.

Alumni Health Careers Panel Discussion

Science Center 136

Recent alumni will discuss their continuing education in the following fields:

Morgan Land '14 Pharmacy
Vikram Ramjee '12 Medical Doctor
Aaren Kettelhut '14 Public Health
Janelle Lantz '14 Physician Assistant

Wednesday, November 18, 7:00 p.m.

Thom Mayer '73

Lynn Hall 120

Business Leadership and Ethics presentation

The Business Scholars will bring to campus for a 2-day presentation Dr. Thom Mayer '73, one of Hanover's most distinguished alumni in the field of medicine. From being a command physician in the aftermath of the Pentagon attack on 9/11/2001, to being the medical director of the NFL Players' Association, to leading a team dealing with the 2001 anthrax terrorist attacks, Dr. Mayer's career has been varied and distinguished.

Monday, November 9, 3: 00 p.m.

Joe Boes with IU School of Optometry

Lynn Hall 120B

Contact Career Center for more details